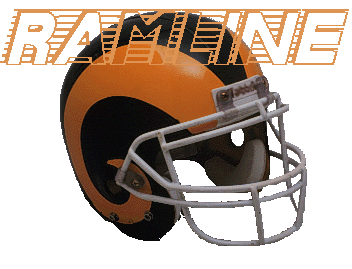 Anthony Cesario

---

72 Anthony Cesario
OT 6-5, 279, Fr.-RS
Pueblo, CO
Pueblo South HS

Colorado State: 1995 - Listed as a backup offensive tackle.

1994 - Redshirted.

Pueblo South: Named to South Central Conference first team with a team that finished 5-5 ... offered a visit by Nebraska ... also recruited by Idaho State, Montana State, and New Mexico ... earned two football varsity letter awards, three in track ... named to All-South Central League team as a junior and senior ...

Coach: Tim Graham.

Personal: Born Aug. 19, 1976 in Pueblo, Colorado ... son of Anthony and Sylvia Cesario of Pueblo ... has an older sister, Lisa, who plays basketball at the University of Southern Colorado ...

Full name: Anthony Angelo Cesario, Jr.

---
Text and photographs courtsey of Colorado State University's Athletic and Media Relations Department.
---
---
Copyright (C) 1995 by World Wide Express, INC., a Nevada Corporation, All rights Reserved. RAMLINE is a production of World Wide Express, INC.