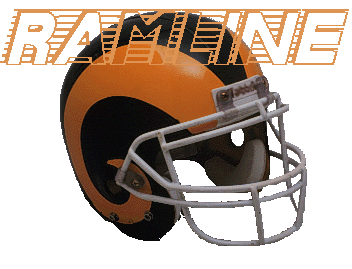 Damon Washington

---

39 Damon Washington
RB/HB 6-1, 175, Fr.-HS
San Diego, CA
Southwest HS

Southwest: One of the regionŐs finest all-purpose backs ... lettered three times in football, twice in basketball, and four times in track ... selected Colorado State over Oregon and Colorado ... rushed for 1,561 yards in nine games in 1994 and was named to the San Diego Union-Tribune All-County team ... set school record by gaining 346 yards in one game in 1994 ... averaged 7.5 yards per carry during his career.

Personal: Born Feb. 20, 1977 in Lockney, Texas ... son of Anthony and Glenda Washington of San Diego ... has three brothers, including older sibling Riley, an All-American track performer at Nebraska ... full name: Damon Keane Washington.

---
Text and photographs courtsey of Colorado State University's Athletic and Media Relations Department.
---
---
Copyright (C) 1995 by World Wide Express, INC., a Nevada Corporation, All rights Reserved. RAMLINE is a production of World Wide Express, INC.