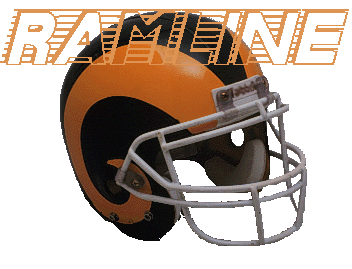 Daren Wilkinson

---
14 Daren Wilkinson
QB 6-3, 215, Jr.-JC
Escondido, CA
Ricks JC

Colorado State: 1995 - Figures to lead the charge for the starting quarterback position ... transferred to Colorado State at the semester break after a stellar two-year junior college career ... is a left-handed quarterback ... would be the first southpaw since Steve Fairchild in 1980 to start at quarterback. Ricks: Second-team All-American in 1994 ... led Ricks to 20-1 two-year record as a starter including perfect 11-0 mark in 1994 ... Ricks was ranked second nationally in 1 994 ... served as team captain ... threw for more than 3,000 yards as a sophomore. Orange Glen: Two-sport letterwinner at Orange Glen High, the same program which produced current Ram Bob Williams ... earned two varsity letter awards each in football and basketball ... led Orange Glen to conference football title as a junior ... coach: Rob Gilster.

Personal: Born Feb. 11, 1972 in Corona, California ... son of Floyd and Marilyn Wilkinson of Escondido ... has two older brothers and younger twin brothers and one sister ... is married, and wife Ann is a travel agent ... full name: Daren Wade Wilkinson.

---
Text and photographs courtsey of Colorado State University's Athletic and Media Relations Department.
---
---
Copyright (C) 1995 by World Wide Express, INC., a Nevada Corporation, All rights Reserved. RAMLINE is a production of World Wide Express, INC.