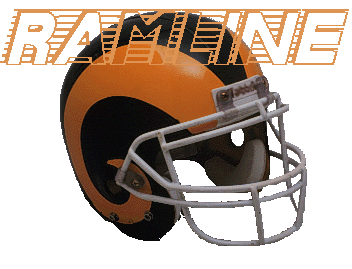 The 1995 Season:
Pre-Game Notes
Last Update: 2:00PM MT September 11, 1995
---

No Word Yet Although Coach Lubick wouldn't say for sure at Monday's Press confrence, he seems to be leaning toward Darren Wilkinson as this week's starter. "I'll have to go over things with the coaches. But right now I'd day we'll most likely stay the same way" he said. That includes using both Wilkinson and Moreno according to Lubick's other remarks.

On Morale: "Obviously we're disappointed, and our pride is hurt. But we have a lot of character on this team. We have enough senior leadership and enough yound palyers that I believe we'll get better," Lubick said. His job now is to help the Rams prepare for next week's contest at Air Force. Next Week Next week the Rams are idle.
---
---
Copyright (C) 1995 by World Wide Express, INC. Ramline ia a publication of World Wide Express, INC. All rights reserved. Special thanks to Colorado State University's office of Athletic and Media relations for their help with this publication.