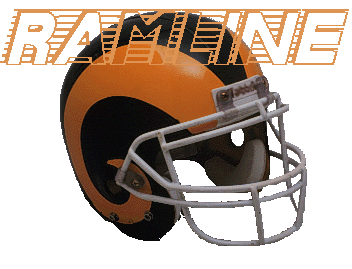 The 1995 Season:
Pre-Game Notes
Last Update: 10:00AM MT September 24, 1995
---

This Week The 2-1 Rams (1-0 WAC) face the 1-2 BYU Cougars (1-1 WAC). The Cougars lost earlier this year to the Falcons in Colorado Springs, but have looked better in their last outing. The Cougars come into Hughes Stadium with a 7 game winning streak in Hughes streching back to 1975.

Watson's 100 Following the win at Air Force last Saturday, the Rams are a perfect 7-0 when Fullback EJ Watson carries for more than 100 yards in a game.

Beehive StateSaturday's game is the first of a three game series for the Rams against teams from Utah.

Injury UpdateGarrett Sand (right shoulder sprain) who missed the game against Air Force is listed as probable, as is Karl Ballard (strained left hamstring). Less likely is Jim Detterick who is out with a left knee injury.

Next week... The Rams travel to Utah to face Utah State on Oct. 7 at 7:00p.m.
---
---
Copyright (C) 1995 by World Wide Express, INC. Ramline ia a publication of World Wide Express, INC. All rights reserved. Special thanks to Colorado State University's office of Athletic and Media relations for their help with this publication.