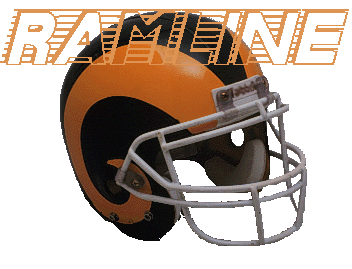 The 1995 Season:
Pre-Game Notes
Last Update: Fri, Dec 8, 1995
---

Myers Time CSU Free Saftey Greg Myers became the first Ram ever to recieve a national individual award. Myers was named the 1995 Jim Thorpe award winner as the nations top defensive back. Myers also recently became the first player in WAC history to be named a four-time all confrence player.

Back to Back The Rams have claimed the right to return to the Holiday Bowl. The Rams will meet Kansas State on December 29. For more information be sure to visit RamLine's Holiday Bowl page.
---
Back to RamLine's Home Page

---


Copyright (C) 1995 by World Wide Express, INC. Ramline ia a publication of World Wide Express, INC. All rights reserved. Special thanks to Colorado State University's office of Athletic and Media relations for their help with this publication.